Search found 4 matches
Search found 4 matches • Page 1 of 1
by VeganPete

Sun Jan 23, 2022 2:22 am
Forum: Help and Support
Topic: thumbnails show wrong image
Replies: 2
Views: 3372
For the devs.... I figured out what makes it happen..... If you open a folder (with thumbnail view enabled), now switch to a new folder (before all the thumbnails have finished populating), the new folder thumbnails will be replaced by the old folder's thumbnails instead. 2 fixes- 1, wait until all ...
by VeganPete

Sun Jan 23, 2022 2:06 am
Forum: Bug Reports
Topic: 2 bugs I found need fixing
Replies: 0
Views: 866
Just started using Explorer+ and noticed 2 major bugs. 1- Thumbnails show wrong images when navigating subfolders (will show images from the root folder instead). Workaround: user must click "refresh" after opening a subfolder to display correct thumbnails. 2- If a folder is modified (files added/de...
by VeganPete

Sun Jan 23, 2022 1:59 am
Forum: Help and Support
Topic: Wrong File Size
Replies: 0
Views: 600
Anyone know how to fix the filesize being displayed incorrectly in the details panel?
Thanks.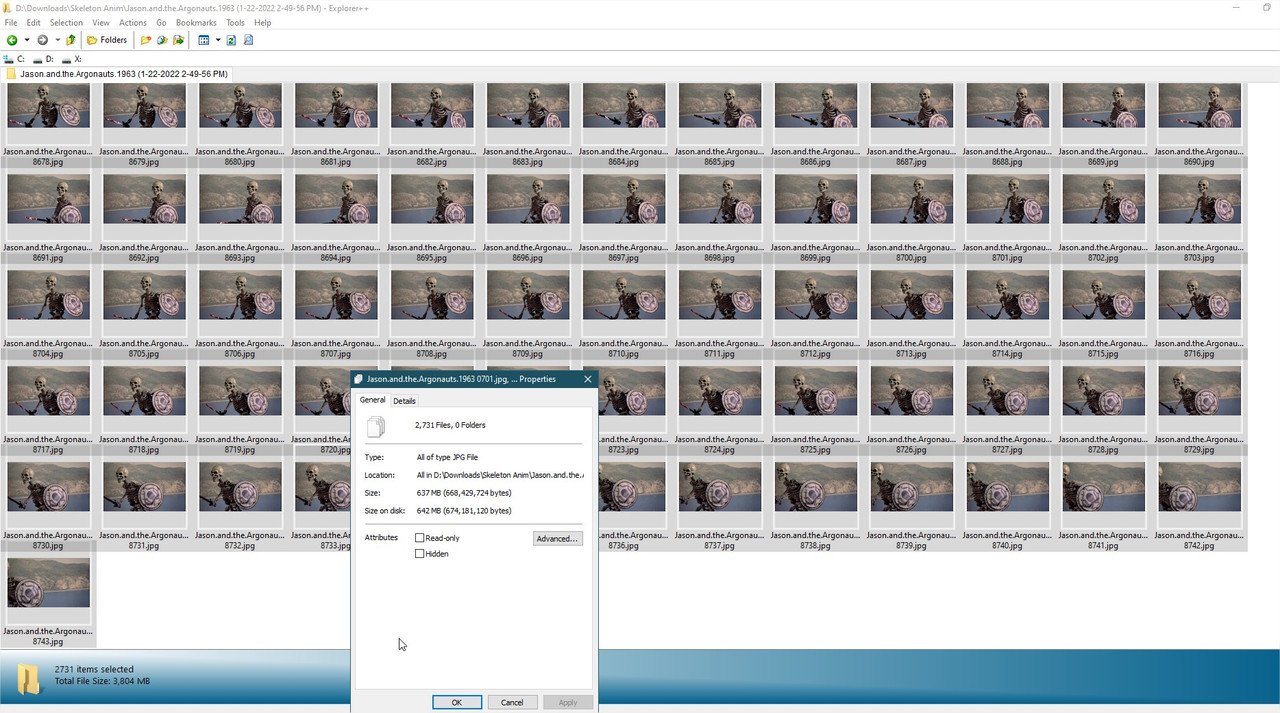 by VeganPete

Wed Jan 19, 2022 9:35 am
Forum: Help and Support
Topic: thumbnails show wrong image
Replies: 2
Views: 3372
Any fix for this yet? Just downloaded to start using Explorer++ and encountered this problem straight away - it displays the wrong thumbnails whenever a folder is opened. If I click refresh, it fixes it (temporarily) until another folder is opened - then the same fault occurs. When the folder first ...
Search found 4 matches • Page 1 of 1